DriveSense Ranger Dash Cam with WiFi and GPS
Dash Cam with WIFI and GPS, compatible mobile phone app (IOS and Android), G-Sensor and more.
Availability:
Out of stock
The DriveSense Ranger Dash Cam provides high quality, clear video recording in all light and weather conditions - day and night. With features such as WIFI, GPS, Wide Dynamic Range (WDR), G-Sensor, and Parking Monitor the Ranger Dash Cam provides users with a peace of mind at all times.
Integrated WIFI
Real-time playback through your phone using the DriveSense mobile app. Easily access and playback files while connected.
Built-in Accelerometer
Records the speed of your vehicle while driving. The speed (in km/h) is displayed in every video recording as well.
Secure Adhesive Mount
The holder comes with a 3M sticker. Simply peel and stick to the desired location on your windscreen for a secure application.
GPS Enabled
Built-in GPS provides speed and location data which can be viewed via the DriveSense app and the timestamp of the video
Click-and-Go
The camera and GPS module connect easily and securely to the holder using strong magnetic connection modules. Just click to connect and the Ranger will start up and shut off at the same time as your car engine.
1.5" LCD Colour Screen

Lightweight and compact without blocking your field of view.
Great Image Quality
The DriveSense Ranger Dash Cam provides high quality, clear video recording in all light and weather conditions - day and night.
Excellent Night Performance
Features a large f/2.0 aperture, which provides vivid recordings under low light conditions and clear images even at night.
Wide Dynamic Range (WDR)
The dash cam balances dark and light areas automatically to give you an ideal image even under difficult lighting conditions, so you are more likely to be able to capture fine details such as lettering on a license plate.
150° Wide Angle
6 layer glass with Infrared Vision provides an excellent field of view, comfortably covering up to 5 lanes of traffic.
Full HD 1080 30fps
Records in high resolution super HD 1080p at 30 frames per second, so you can be assured that it will pick up details such as license plate numbers.
H.264 / MP4
With H.264 high compression ratio coding technology, it can effectively reduce the load and latency on the memory to easily store high resolution videos.
4x Digital Zoom
Zoom in to check details of license plates, road signs and street names, without losing any vital details
Built-in Microphone
The microphone is ON by default but can be deactivated. For privacy reasons, please inform your passengers that they are being recorded.
3 / 5 / 10 Minute Recording
You can record videos in segments of 3, 5 or 10 minutes, or continuously. As the recording reaches the end of the programmed time, it will start over.
Loop Recording
Once the memory is full, the dash cam will start writing over older files seamlessly (excluding locked files). This way, you don't have to worry about the memory card filling up.
DriveSense Ranger Dash Cam Video Quality
The DriveSense Ranger Dash Cam provides high quality, clear video recording in all light and weather conditions - day and night. Its wide 150-degree field of view also provides an excellent view of large intersections or road crossings and up to 5 lanes of traffic.
Daytime Recording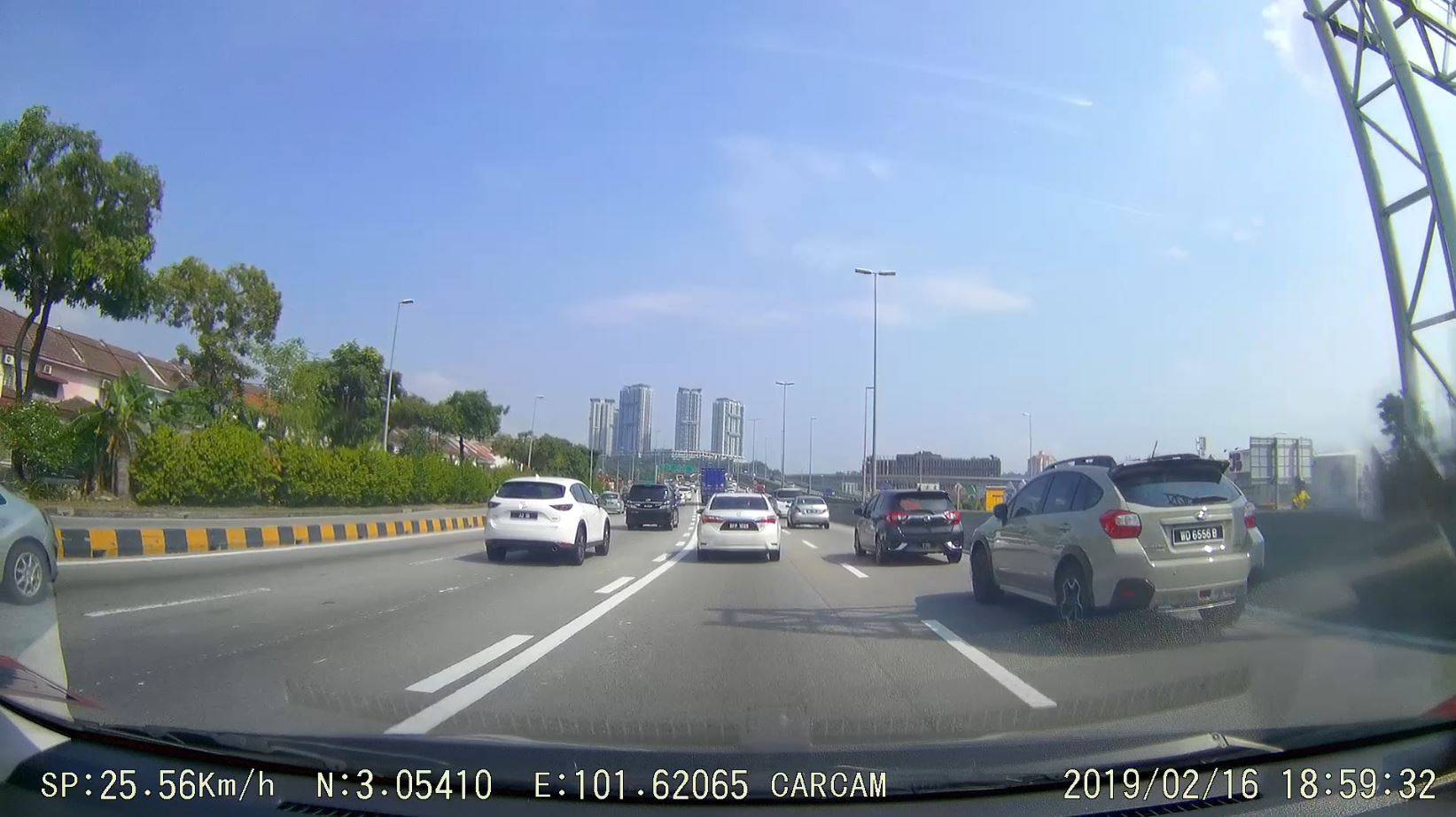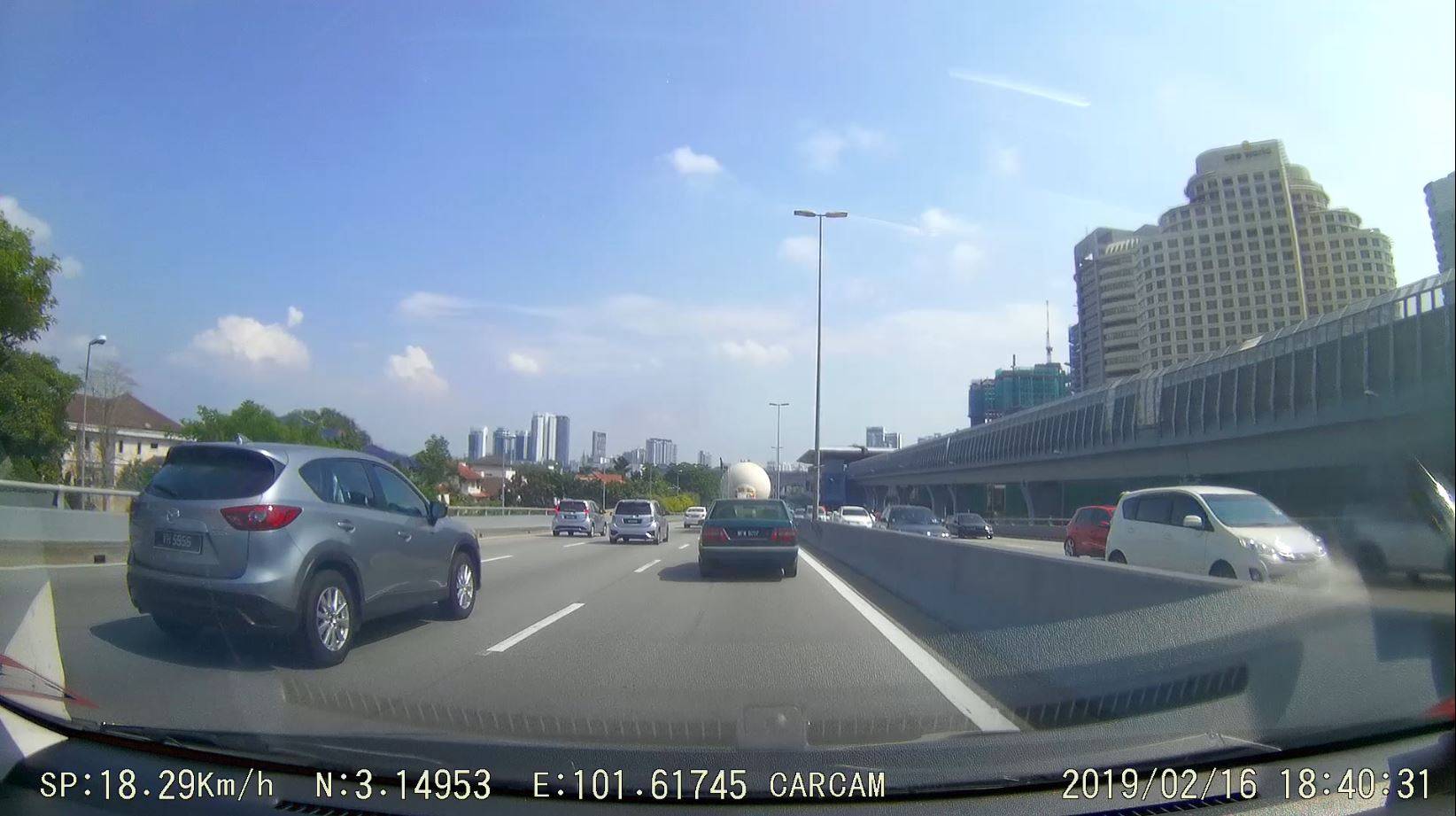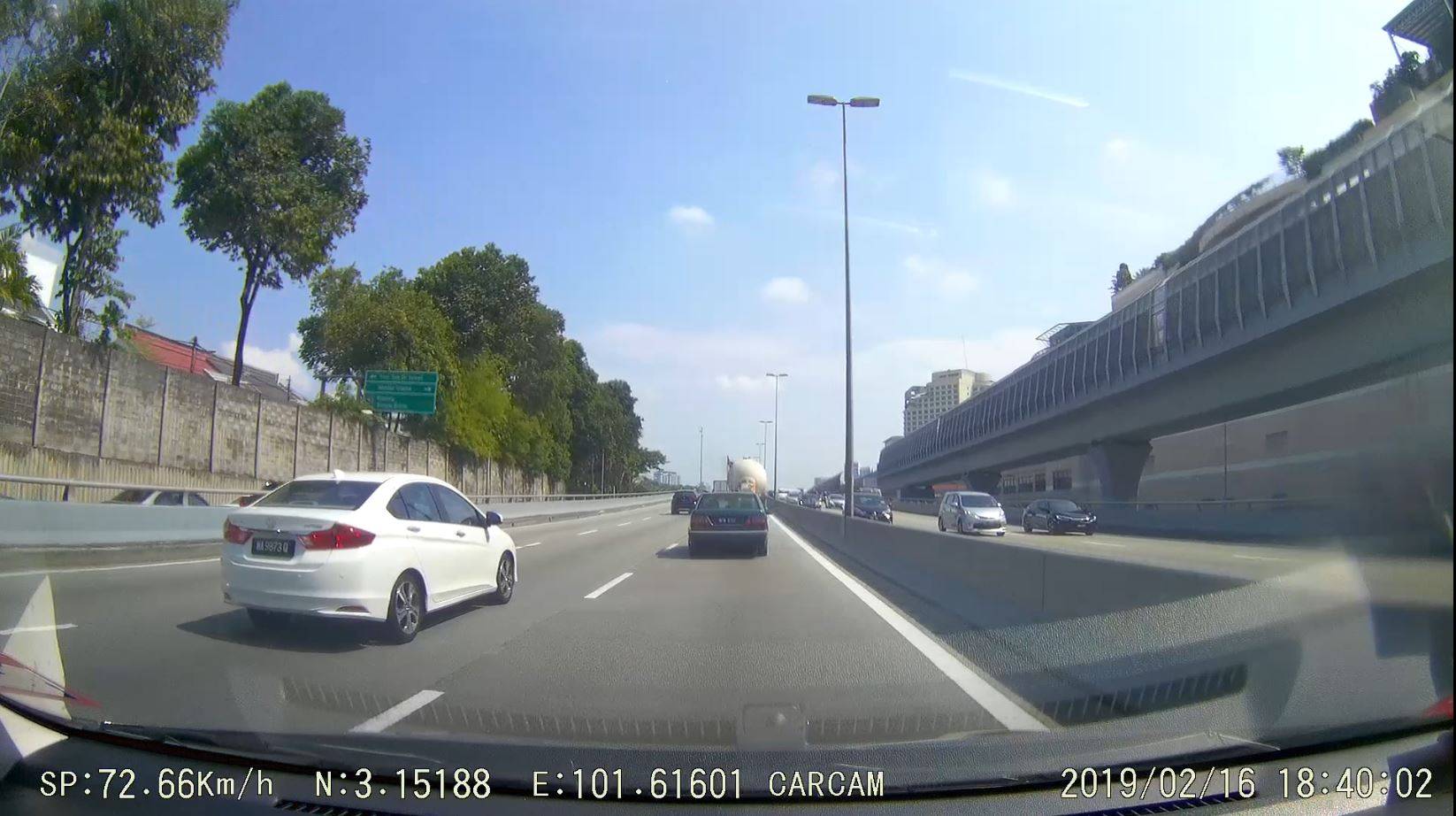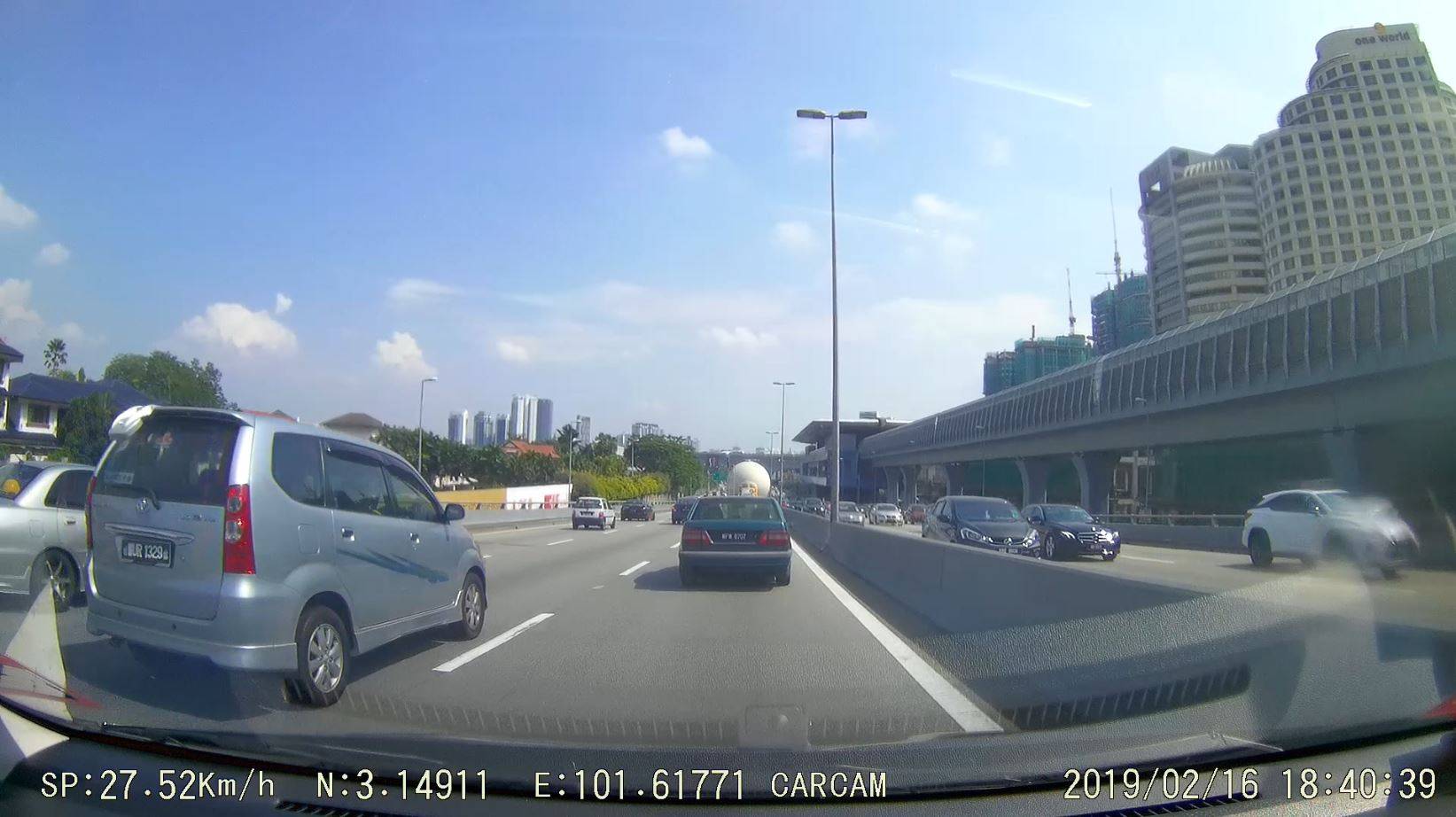 Dim Lighting Recording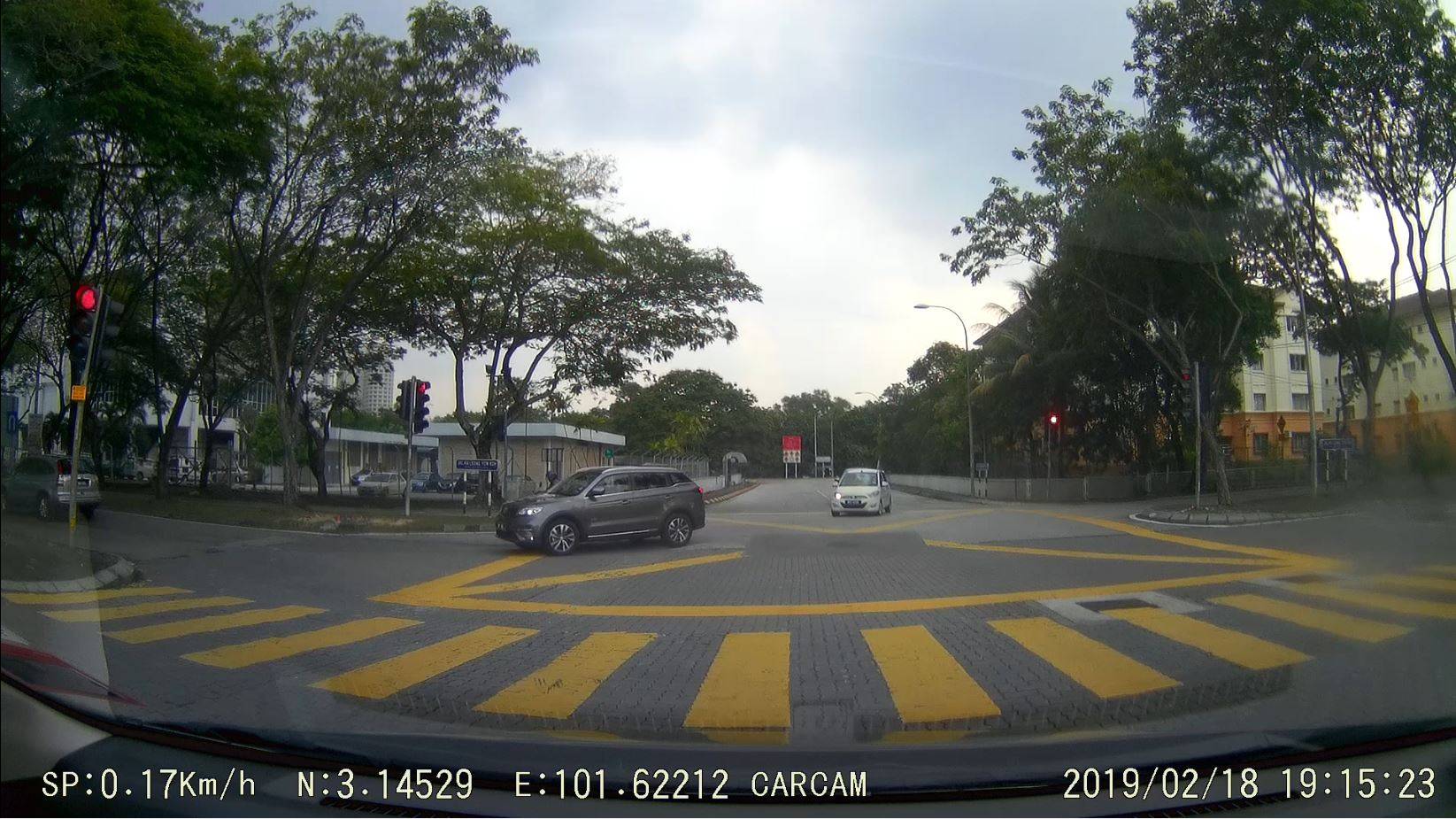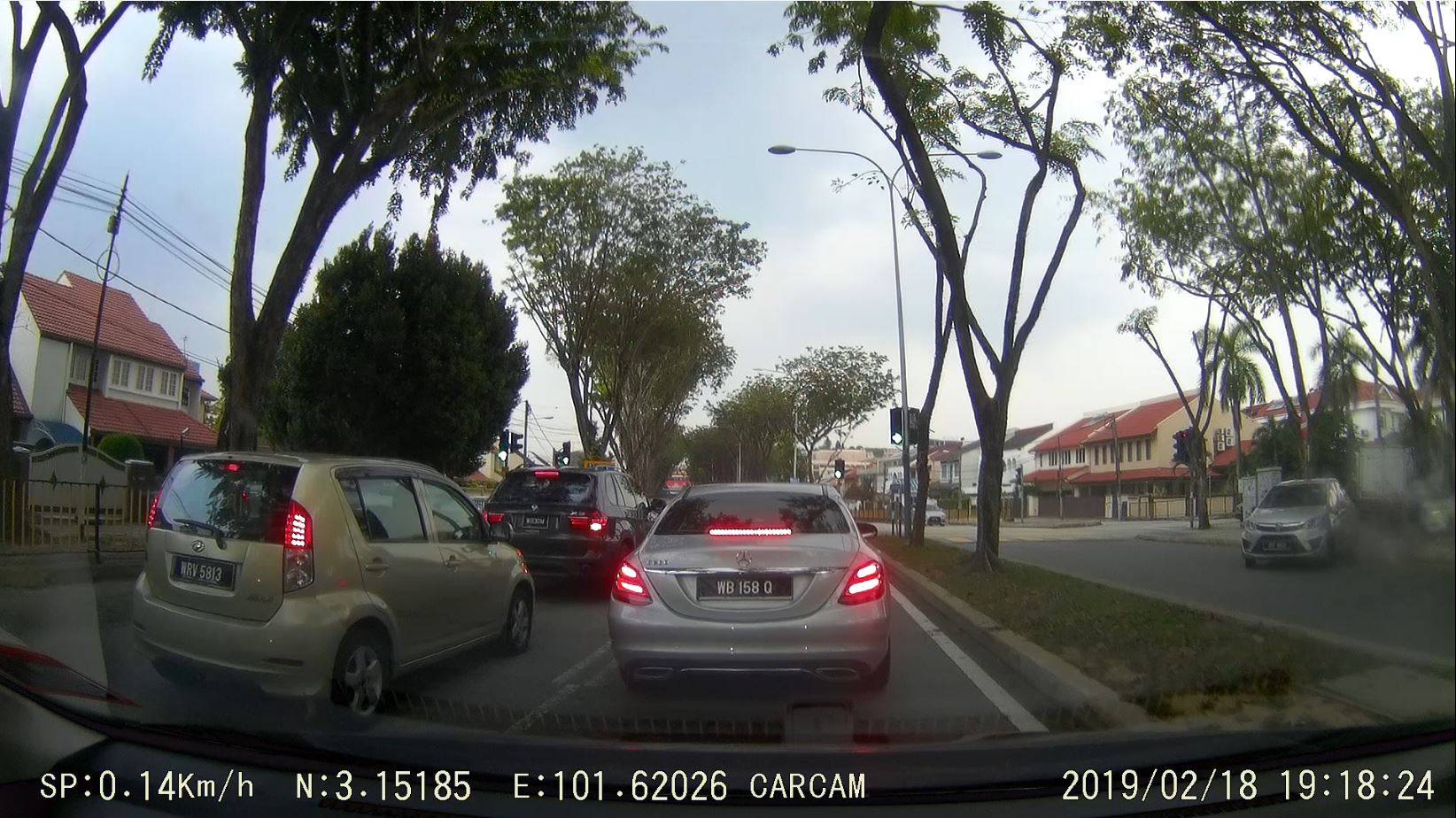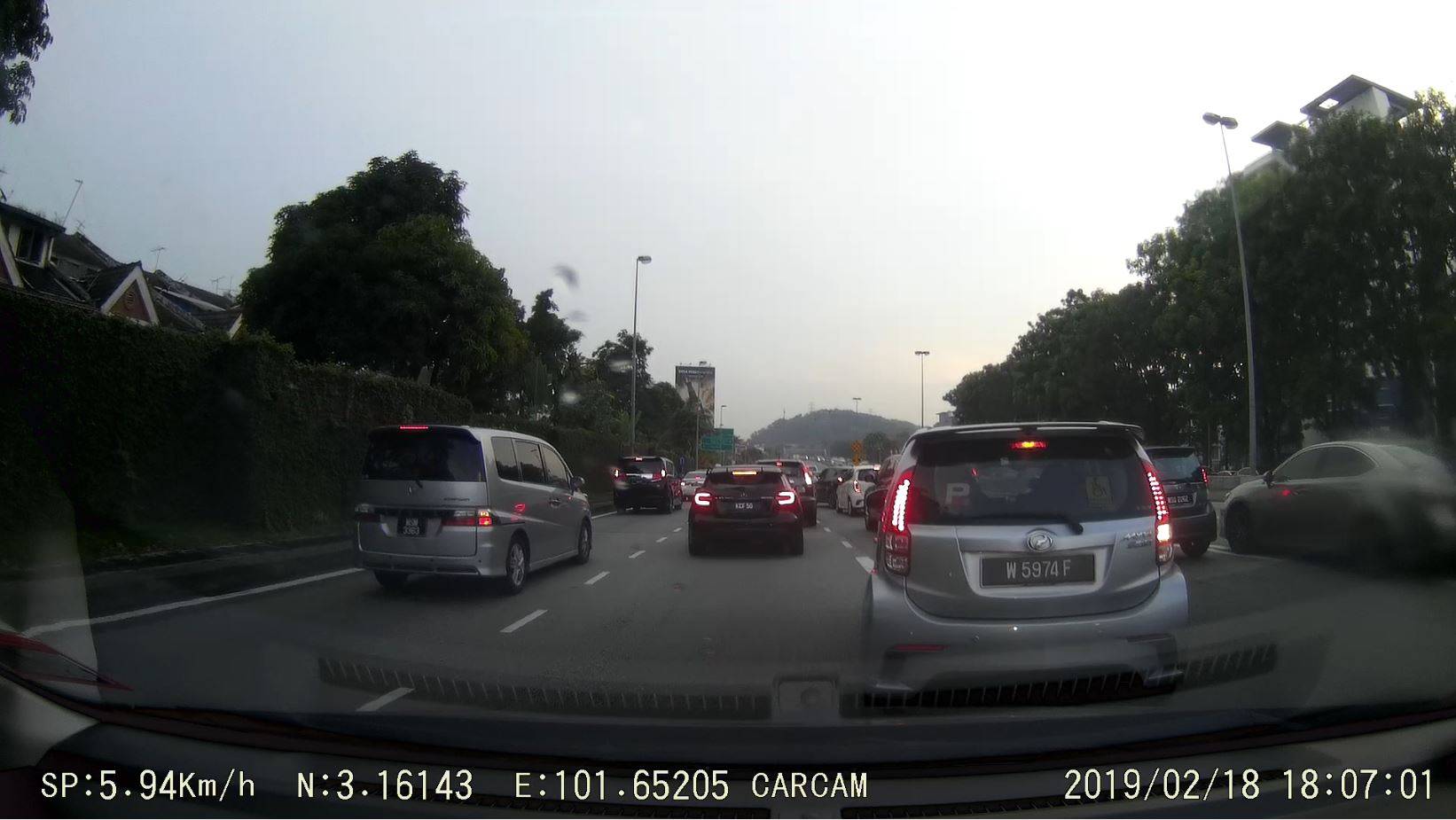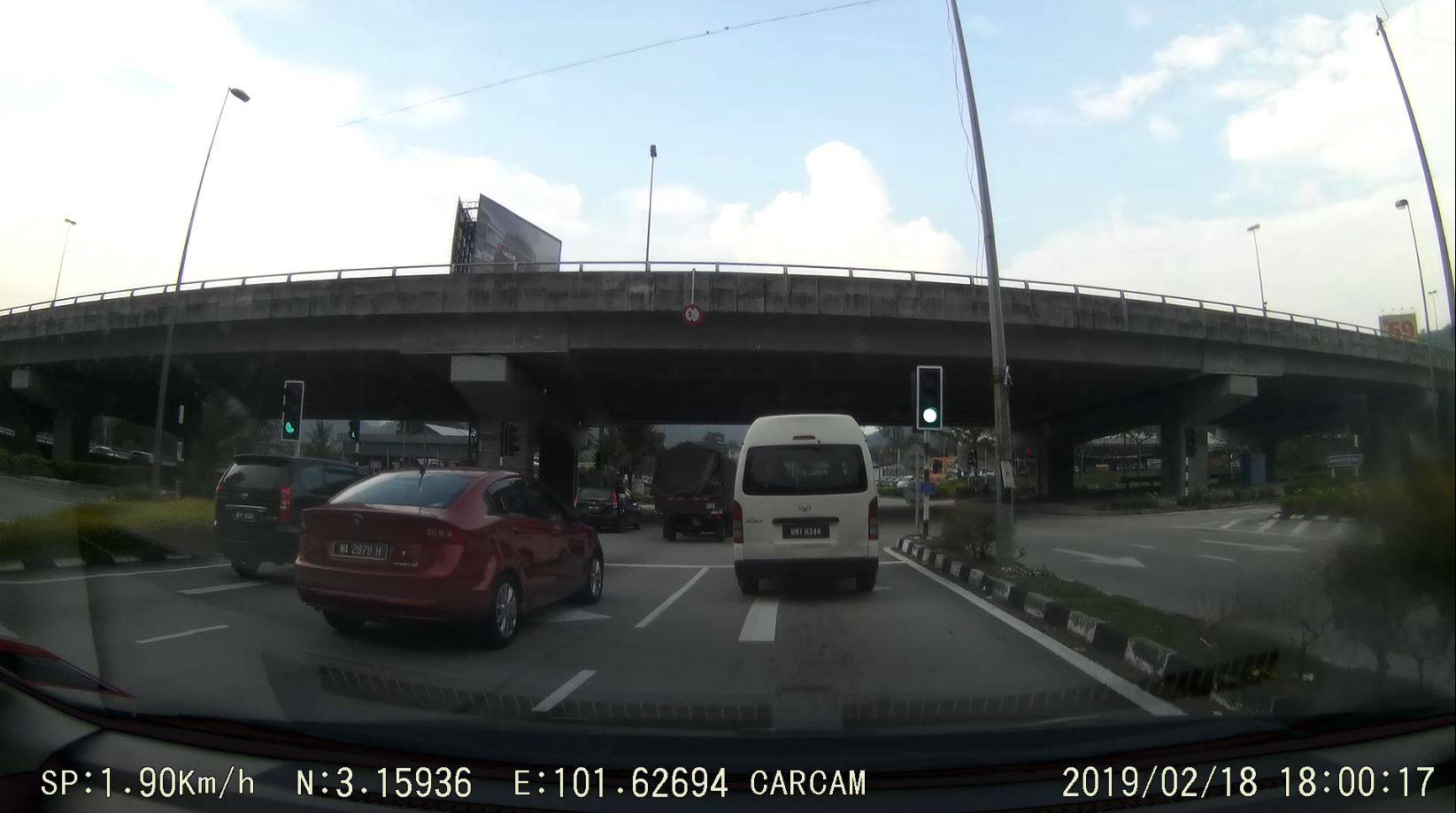 Nighttime Recording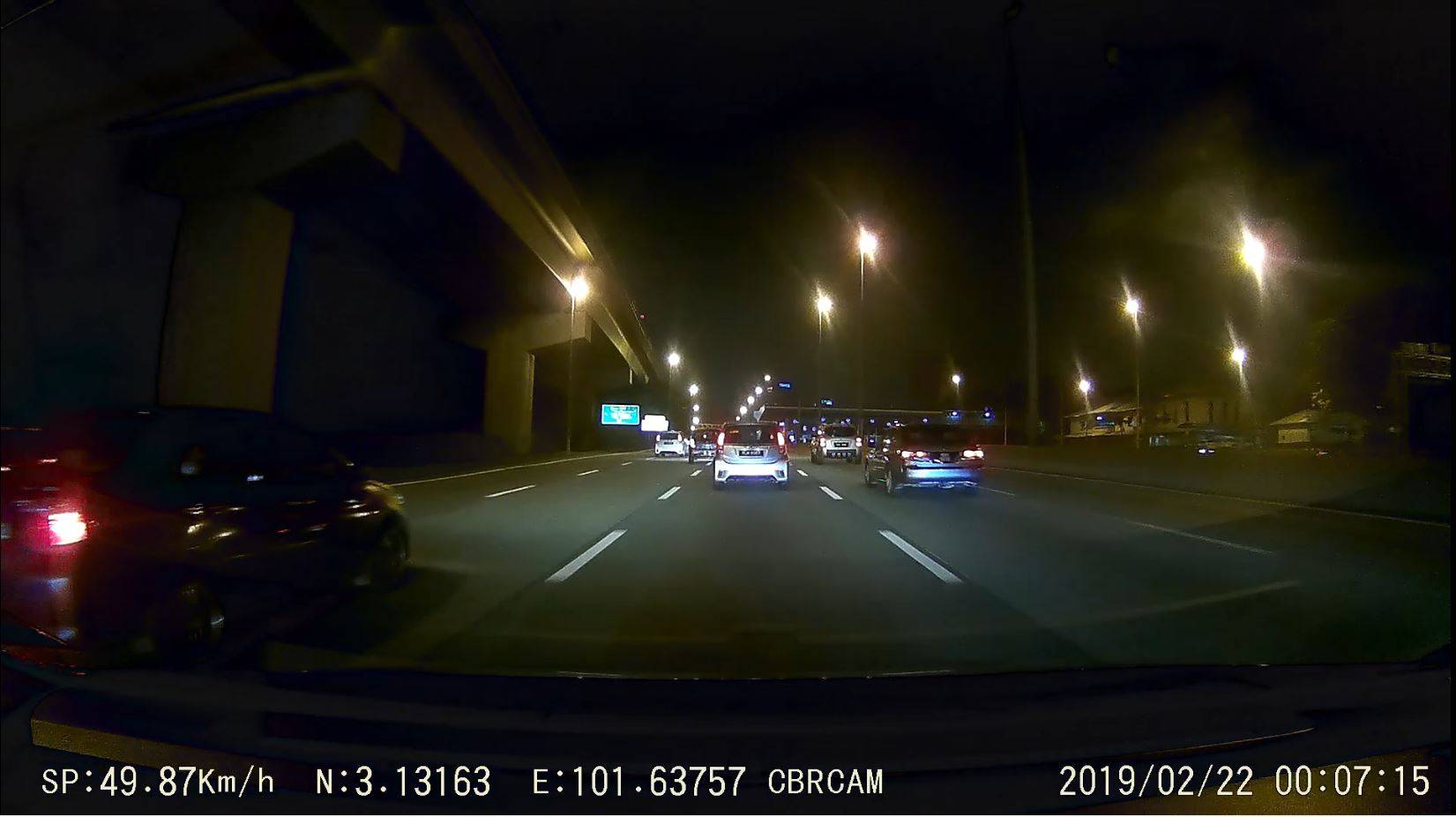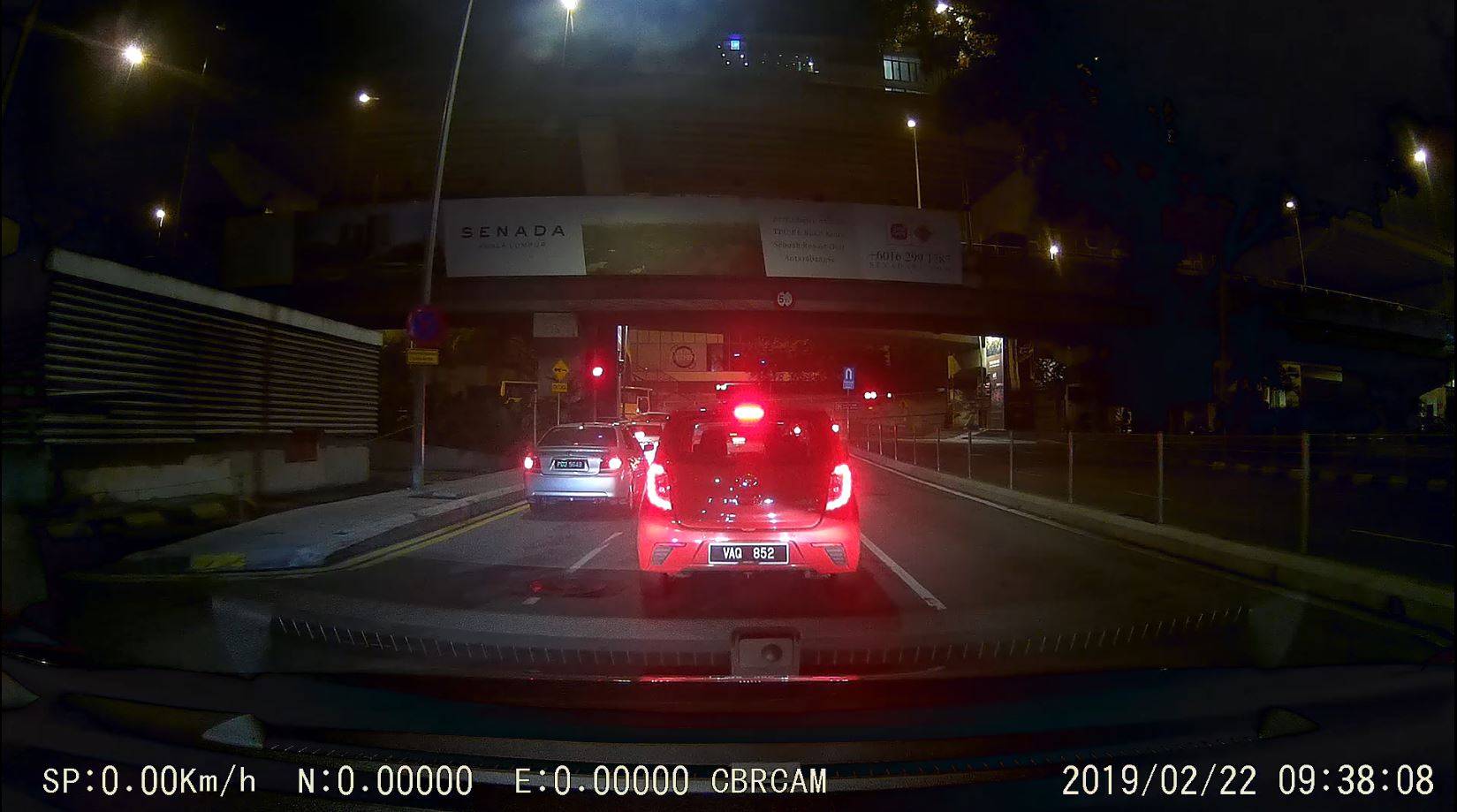 Gravity Sensor (G-Sensor)
Protects a file recorded in the event of a collision
The DriveSense Ranger Dash Cam has a built-in gravity sensor that detects a collision using indicators such as vibrations and sudden, jolting motions. This prompts the dash cam to protect the recorded file to prevent it from being overwritten or deleted, preventing the loss of important supporting evidence to help investigators determine just what happened. The G-Sensor sensitivity can be set to Low, Medium, High, or switched off completely.
With a GPS-enabled automatic recording of footage after an impact (such as when you are in a collision with another vehicle), you can feel secure that video evidence of the incident will be preserved, no matter how chaotic the events are.
On the dash cam, you can also manually select a file to lock or protect.
These protected recordings are saved in a separate folder in the microSD card and cannot be deleted from the dash cam itself. These protected files will also not be deleted when the microSD card is full.

Super Secure Mount
The mount is sturdy, so it will keep the dashcam securely in place even when you are driving on the street with bumps or potholes. The Ranger Dash Cam also uses strong magnets that keep the external GPS module and the camera mounted very securely, so you never have to worry about your dash cam getting detached during a bumpy ride or collision.
With the magnets, the dash cam and GPS module are also super easy to attach and detach from the mount! You can opt to leave the camera in place when you park up, but if you'd prefer it can be pulled off from the magnetic mount and easily stowed in your glovebox, or taken away in a pocket, it's that small.
Auto On/Off and Save
Auto Start Up and Shut Down
Motion Detection
While the Ranger Dash Cam is connected to your car, it will start up and shut down whenever you start the car or switch off the engine. Before shutting itself off when you switch off the car engine, it will also automatically save the last recording and prompt you before shutting down.
You can also enable or disable motion detection. With motion detection enabled, the Ranger Dash Cam will only start recording when motion is detected. This means that while the dash cam may power on when you start the car ignition, it won't start recording if the car isn't moving. This saves you on recording memory when you're still in parked position after starting the engine.
Parking Monitor
Auto surveillance while your car is parked
When you leave your car parked in a location that seems a bit unsafe, you can feel confident by setting the DriveSense Ranger dash cam to parking mode. With this mode enabled, the DriveSense Ranger Dash Cam automatically enters monitoring mode after the vehicle is turned off and stationary. When an abnormal vibration is detected (e.g. the car is hit while parked), the dash cam will automatically switch on and start recording, so you can have a chance to catch vandals and would-be thieves.

Easy to use interface
4 buttons to control all
The Ranger dashcam is built to be user friendly and intuitive to use. The menu and device settings can be easily accessed on the device itself using the four buttons on the dash cam. There are also a few shortcut buttons to help you save time when you're adjusting the dash cam settings. From the device, you can view and playback videos and photos, and also choose to manually lock important files from deletion.

Mobile App
Connect directly to your smartphone to view and download files
If you carry an iPhone or Android smartphone, you'll want to use the DriveSense app. After downloading the app to your phone, you can connect the app to the Dash Cam via WIFI. From the app, you can download videos recorded with the DriveSense dashcam and view the monitoring screen in real time. You can also open the file folder to view clips, download files and delete them, right on your device. The app also allows you to adjust some dash cam settings.

MicroSD Card
View, download and delete files easily from your computer.
No special cable or software required.
Connect the microSD card to a computer to download and delete files easily. All you need is a microSD card reader on your computer or laptop. Simply preview or play using any MP4 player on your computer. No cables required. No additional software needed. No compatibility issues on either PC or MAC.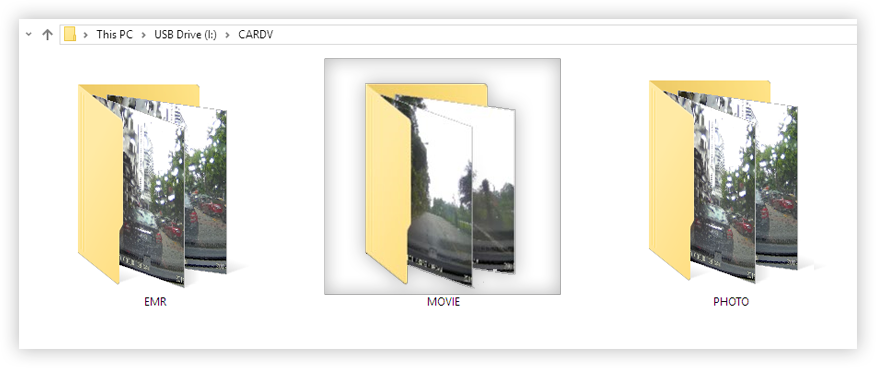 The footage is also automatically divided into folders. The memory card automatically partitions the files into 3 folders for normal videos ("MOVIE"), locked videos ("EMR") and photos.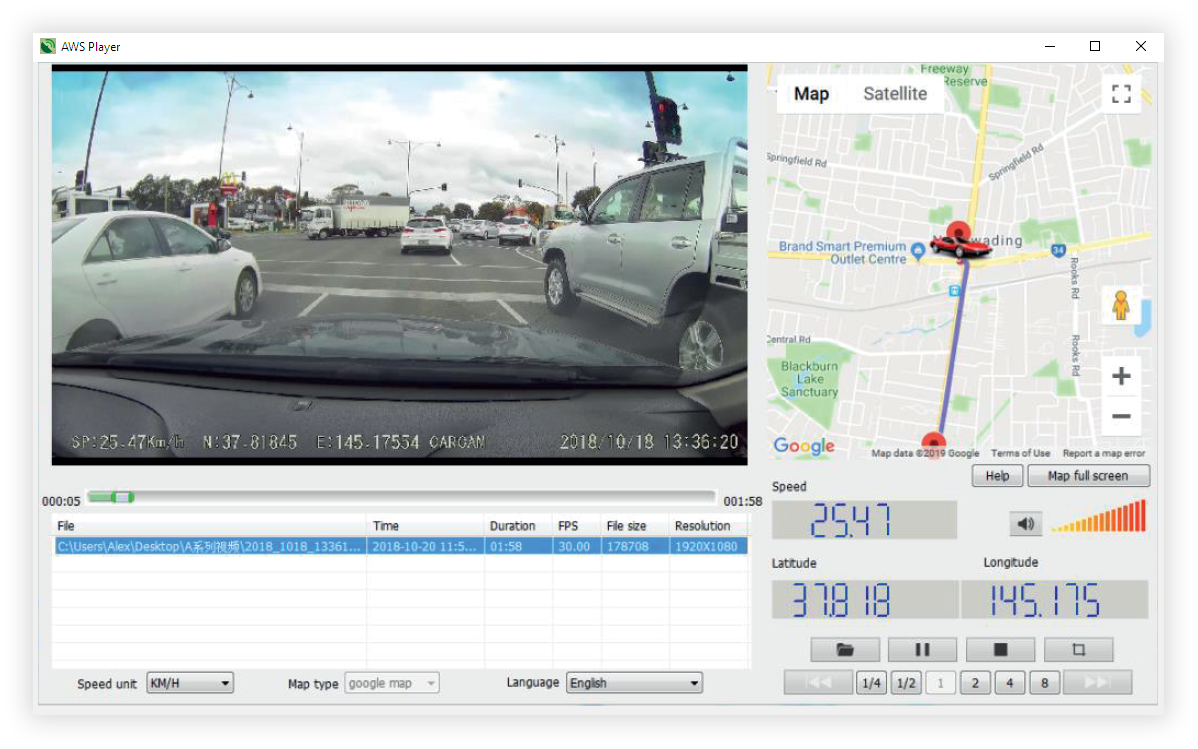 In Depth Details
Optional: Download the AWS player to view
Additionally, you can also download the GPS video player to view the videos in more detail, including the map, speed, latitude and longitude, while the video is playing. With the player, you can also change the playback speed, language (Chinese, Russian, Japanese), and change the speed unit to miles per hour.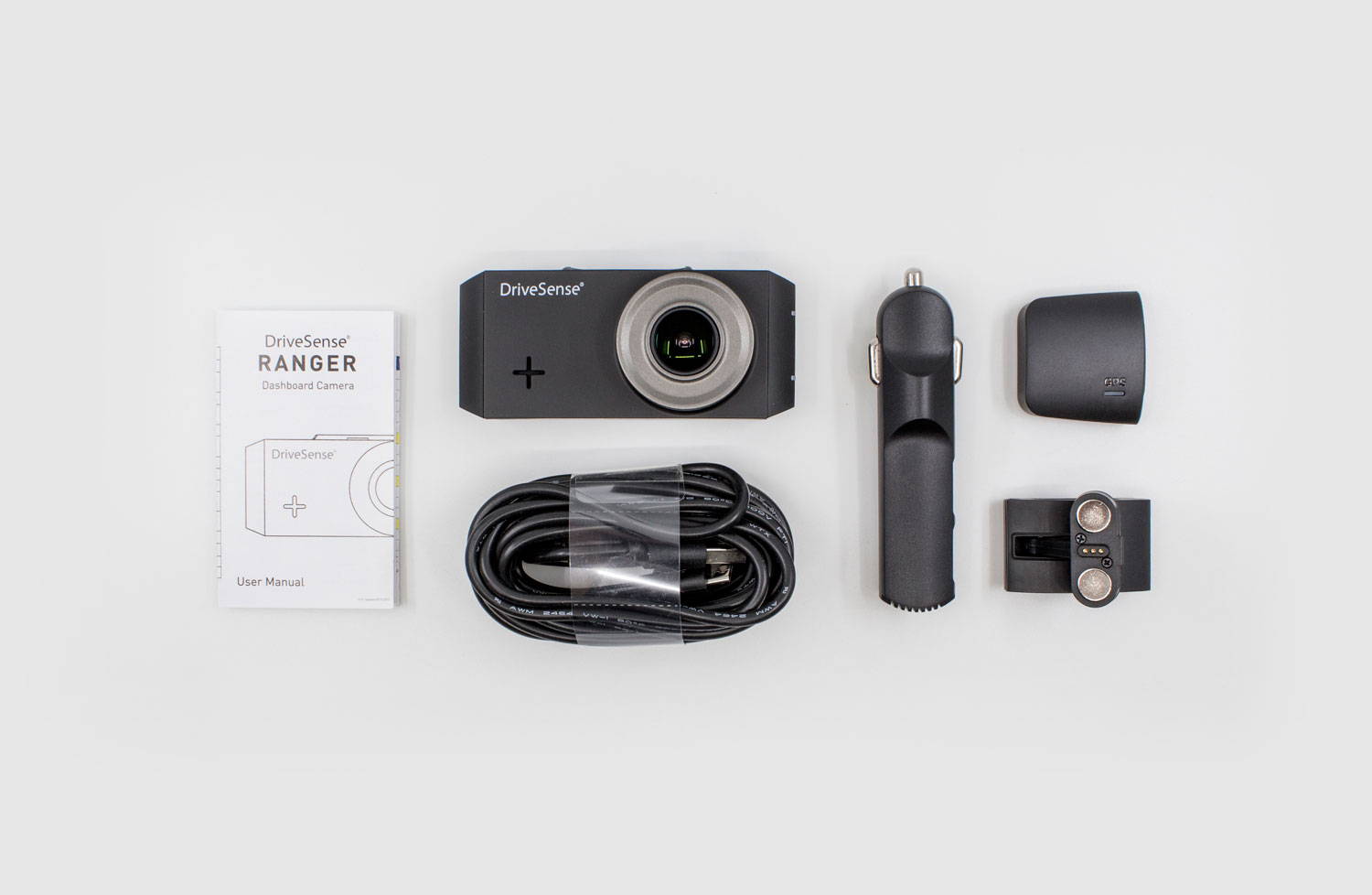 Super Easy to Install
The DriveSense Ranger dashcam comes with everything you need to install it into your car. We've also included a 32GB microSD card to get you started! Follow the instructions in the manual to install your dash cam and you're ready to go.
1 Year Warranty
How to install the Ranger Dash Cam in your car

HOW TO INSTALL THE RANGER DASH CAM IN YOUR CAR (STEP-BY-STEP)
Wipe the windshield area with a clean, soft cloth
Peel off the adhesive sticker on the holder and attach it to your windshield
Attach the USB cable to the holder
Tuck cable underneath the headliner
Continue tucking cable into the rubber door seals or down the windshield corner
Tape the cable to the dashboard or run it under the floormat towards the car cigarette lighter
Insert the microSD card to the Ranger dash cam and attach it to the magnetic holder
Attach the GPS module to the magnetic holder.
Ensure the dashcam USB cable is connected to the camera and the car cigarette lighter. Now, every time you start the car engine, the dash cam will start up as well.
More Information
Specifications

| | |
| --- | --- |
| Chipset | Novatek96658 |
| Sensor | Sony IMX323 |
| Lens | Ø17.5 F2.0 150° wide angle 6G+IR |
| LCD | 1.54" IPS 240*240 dots (tempered Glass) |
| G-Sensor | Yes |
| Memory | 32GB Micro SD  |
| Battery | Lithium Battery 3.74V 250mAh (30mins) |
| Speaker | 1015 8ohm 0.5w |
| Power in | 5V 1A 3P POGOPIN |
| Video Resolutions | 1080P 30fps / 720P 60FPS |
| Video Format | H.264/MP4 |
| Video Protection | G-Sensor Triggered & Manumotive |
| Loop Recording | Yes |
| Video Length | 3/5/10mins |
| WDR | YES |
| Motion Detection | YES |
| Working Temperature | -10℃~70℃ |
| WiFI | Optional |
| GPS | Optional |
| Voice Control & Broadcast | N/A |